Individualized program
---

Following an evaluation, a client will receive a recommendation for an individualized therapy program based on the type and severity of the problem. The scope of speech disorders that may be addressed include: speech sound disorder, apraxia, fluency disorder, receptive/expressive language delay, voice disorder and social skills deficits.
Supports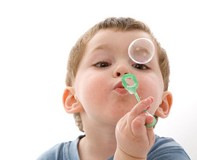 Family members are vital to the success of a speech therapy program. A care provider should be present at every session as both an observer and participant to assure maximum carryover of the goals addressed in treatment.
Common Causes
---

Common causes of speech disorders include; hearing loss, frequent ear infections, family history, neurological deficits, autism, Downe Syndrome, apraxia, developmental delays and motor weakness.
Speech Sound Disorders
Phonological and articulation disorders are often seen in adolescents. They are charactersized by difficulty achieving the correct placement for a certain sound and difficulty combining sounds in a manner that is clear and intelligible for conversation.